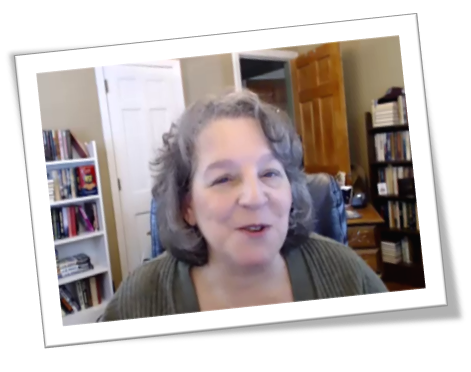 I write every day. Always have. Always will. Because writing is just part of who I am rather than a chosen profession, it has led me to pen all types of material: mysteries, short stories, dozens of magazine articles, a monthly business newspaper column for 9 years, and hundreds of insurance continuing education textbooks and courses, career development training courses and workshops, and webinars.
I studied violin, guitar, and piano at various times between 2nd grade and through high school; I'm now taking cello lessons (it's a good thing I don't need to support myself financially with these endeavors)
The Big Apple appears on my birth certificate but I am not a fan of cities unless it's the French Quarter in New Orleans; I live in Massachusetts but the best place I ever lived was in the Rocky Mountains of western Montana
I'm the oldest of 4 siblings, the proud mother of 3 adult children, and Grammy to 4 of the most brilliant, sweet, adorable folks on this planet
I'm an animal lover and adopted/rescued numerous dogs and cats during my lifetime; the current cast of characters includes:

17-year-old Murphy, a black cat who thinks he's the alpha of the dog pack; he's the sidekick and best buddy of
Angus, a 6-year-old, 78-pound mixed-breed from Louisiana, who someone mistakenly believed was a throw-away before he was 4 months old; he's the little brother of
Shayna, an 11-year-old, 12-pound poodle mix who someone mistakenly believed would make an excellent breeder; she now serves as supervisor of the boys–and my writing assistant

My hobbies include beachcombing, gardening, crocheting, and reading (big surprise, eh?)
When my favorite color isn't green, it's red
I brew tea in my coffee maker (I only do coffee with whiskey or as an ice cream flavor)
My personal mantra: No matter how awful something is, there's always an upside to it. Sometimes it just takes years to find.