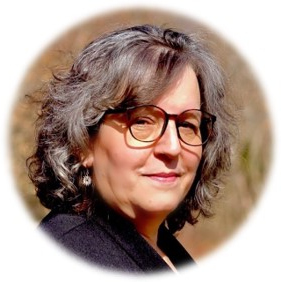 Linda McHenry is a freelance writer, novelist, and insurance subject matter expert. Her publishing credits include a mystery, nonfiction book, dozens of magazine articles, a newspaper column, and hundreds of insurance textbooks, seminars, online courses, and webinars. In addition to writing, Linda teaches insurance continuing education courses and conducts a variety of workshops and trainings.
---
Click here for A Few Words from Linda
---
To inquire about hiring Linda, please submit your request here.
---
The services Linda provides include:
Insurance CE webinar development, writing, and instruction
Insurance CE course development, writing, and instruction
One-on-one insurance training, coaching, and mentoring
Insurance company/agency employee training and career development
Speaking
Along the way, Linda's accomplishments in the insurance industry have included:
Establishing and operating two insurance agencies in two different states (MA and MT)
Establishing and operating Faulkner Education Services, an approved insurance continuing education provider that created and offered classroom and online courses
Working as a licensed insurance producer (P&C, Life, Health, and Surety), licensed consultant, and registered representative; she continues to hold resident and non-resident producer licenses in multiple states
Holding the Certified Insurance Counselor designation (1997 to 2011)
Approved insurance continuing education provider in multiple states
Approved as an insurance continuing education instructor on all 51 jurisdictions
Serving as a faculty member for several national and regional insurance organizations, including the National Alliance (CSR and CIC designation programs), Massachusetts Association of Insurance Agents, Montana Insurance Education Foundation, and PIA West
Writing and publishing numerous insurance articles in magazines such as Rough Notes, Resources, and Today's Insurance Professionals
For 9 years, writing "Business Sense," a monthly newspaper column
Author of Taking the Mystery out of Business