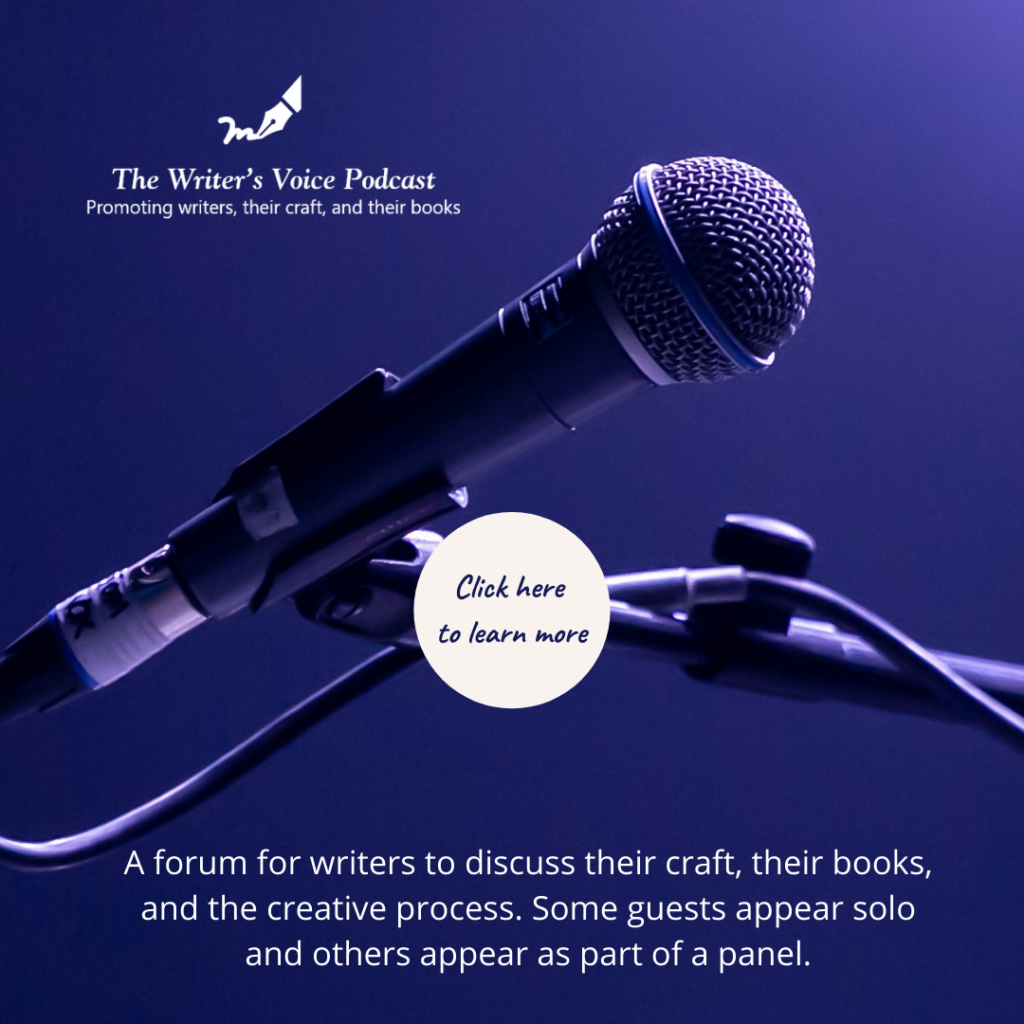 The Writer's Voice is a place for writers to chat informally about the writer's life. Agents, editors, and publishers are also welcome to share their roles and perspectives.
---
Episodes can be heard on all the major podcast apps/websites, including Apple Podcasts, iTunes, Google Podcasts, Spotify, Pocket Casts, Podchaser, Stitcher, Castro, Castos, and others.
Recording of new episodes will resume in the fall.
Previous guests include: