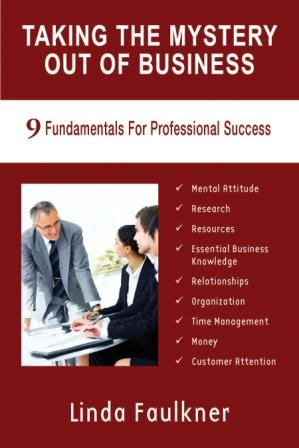 The world of business is like a mystery novel, filled with suspense and torturous twists and turns. One minute you think you've solved the puzzle and the next minute people are shooting at you from all sides.
Entrepreneurs, small business owners, independent contractors, managers, and employees often wear many hats and deal with limited time, budgets, and resources. In this practical primer, Linda lays out the fundamentals, providing examples and tips so newcomers to the business world can easily gain an understanding of the challenges they face. Experienced professionals will benefit from a refresher on basic strategies and how to stay ahead of the competition.
As an entrepreneur and the founder of four businesses, Linda  knows all about what it takes to make it in the world of business. She's discovered that professional suicide is caused more by a lack of awareness than any other factor, hence her motto: Clueless is a dangerous place to be.
Published under the name Linda Faulkner.
Click here to purchase.